Chiktar Hive is the home of the Chiktar insect race. It is located in
Chiktar Hive
(C).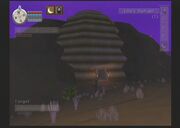 Chiktar Hive was involved in the plague storyline introduced in 2004.
Structure
Edit
Chiktar Hive is a multi-leveled dungeon walled with honeycombs.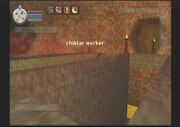 Named Mobs
Edit
There are several named mobs in Chiktar Hive. A comprehensive list follows.
There are several quests that involve travel into and through Runnyeye Citadel.