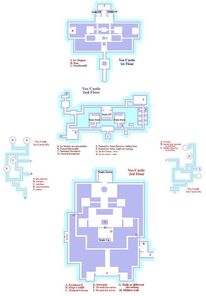 Permafrost is the most northwestern zone in EQOA. It is bounded on the south by Zentar's Keep zone and on the east by Snowblind Plains zone.
There are no towns or coaches in Permafrost. The closest coach is one zone south, in Zentar's Keep.
Permafrost is the home of Permafrost Keep, a raid zone in EQOA: Classic, most notably the home of Lady Vox.
Areas of Note
Edit
.